Dear AAVS Supporter,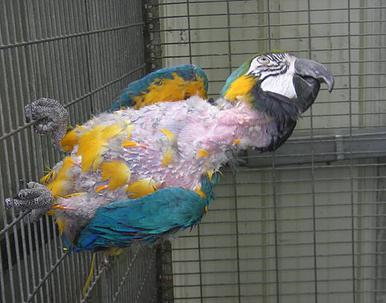 This morning, AAVS's affiliate, the Alternatives Research & Development Foundation (ARDF) filed a lawsuit against the U.S. Department of Agriculture (USDA) for its continual failure to protect the health and welfare of birds. The lawsuit stems from a settlement with ARDF in 2000, by which USDA was compelled to add birds used in certain commercial enterprises to the list of animals receiving protections under the Animal Welfare Act.
Despite the settlement, and years of promises that the agency would regulate birds, USDA has shown no willingness to fulfill its legal obligations. Worse yet, USDA has insisted it has no jurisdiction in bird cases, even in situations involving egregious cruelty and neglect.
In 2004, ARDF led a coalition of 28 groups to submit recommended regulatory standards for birds, but USDA has evidently done nothing with them. Without USDA regulatory oversight, birds used and exploited by labs, breeders, dealers, and exhibitors, have no legal right to appropriate standards of care and treatment. AAVS's Project Animal Welfare Act: An Act for All demands that ALL animals should be protected from harm and exploitation.
15 years of USDA's broken promises are enough!
As this case moves forward, we will be sure to keep you updated on important issues. Thank you for all you do to help animals and for supporting AAVS!
Best,

Crystal Schaeffer
AAVS Outreach Director
Photo Courtesy of Project Perry