End Use of Animals in Combat Training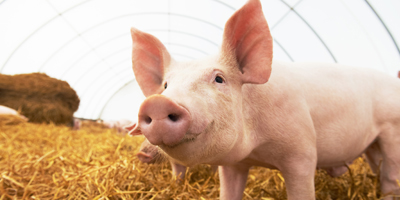 The U.S. military uses more than 8,500 live animals annually to train its medical personnel on how to treat combat trauma injuries, according to the Battlefield Excellence Through Superior Training (BEST) Practices Act. Animals, typically anesthetized pigs and goats, are shot, stabbed, burned, and have their limbs amputated and are eventually killed. However, the BEST Practices Act would require the Department of Defense (DOD) to end this use of animals and instead use human-based training methods, like simulators, by October 2020.
Obvious anatomical and physiological differences between pigs, goats, and humans are reason enough to question these types of exercises. Simulators, however, can more accurately replicate the weight and feeling of a human body and, unlike anesthetized animals, high-tech simulators can move and respond as they are being 'treated.'
There are several individual military trauma training centers that only use high-tech simulators and the DOD already has a program to modernize its training for combat medics. Additionally, the U.S. Coast Guard announced earlier this month that it will no longer use live animals in its combat trauma training. But there needs to be an across-the-board policy for all military branches, and the BEST Practices Act would require a more comprehensive approach to be implemented throughout the DOD.
It is not necessary to injure and kill animals in combat trauma training exercises when high-tech simulators that provide more realistic experiences are available. Ask your legislators to support the BEST Practices Act!
Coast Guard, Animals, and Trauma Training

About a month after announcing a moratorium on using live animals in its combat trauma training, the U.S. Coast Guard makes this move permanent. Ethics seem to have played a role in this decision. In a House Appropriations Committee hearing on the subject, a Coast Guard official described this use of animals as "abhorrent."

Regulators Give Alternatives a Boost

U.S. regulators have announced a new strategy to quicken the pace of alternatives development and use in toxicity testing. Agencies, like the EPA, and industry will work together to help guide the development of alternatives to better meet the needs of chemical companies, while at the same time satisfying regulatory requirements. "If the regulators are driving the validation, everything goes really fast," said an agency official.

Will Labs Move to Primate Source?

A significant source of monkeys for research in the U.S. and Europe is Mauritius, a small island east of Madagascar. With ethical concerns about primate research growing and limited air transport, the Mauritian government has decided to allow primate labs to operate on the island, but many have concerns, including whether or not animal welfare can be ensured.