Good news! This bill passed the Senate Education, Health, and Environmental Affairs Committee last week and may come up for a vote TODAY in the full Senate. Even if you took action before,

please write

to your Maryland State Senator asap, and ask that they support SB90 for student choice.
---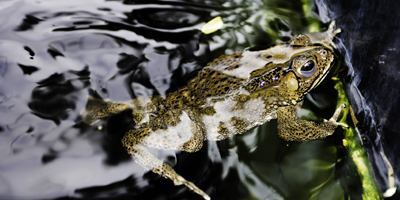 Last month, Senator Ronald Young (D) reintroduced SB90, a bill that would give all K-12 students the right to refuse to participate in animal dissection labs and instead choose effective, innovative humane science education alternatives. Animalearn Director Nicole Green and other advocates presented testimony at a hearing held by the Senate Education, Health & Environmental Affairs Committee in support of this important legislation that will protect students and animals.

Fortunately, SB90 passed out of the Senate Education, Health & Environmental Affairs Committee and now is up for a full Senate vote as early as today!

Your support is needed now at this critical juncture! Entitled "Public and Nonpublic Schools — Classwork and Assessment Involving Live and Dead Animals — Student Right of Refusal," SB90 would:
Give all K-12 students in both public and nonpublic schools the right to refuse animal dissection.
Ensure that students who opt out of animal dissection exercises are not penalized or discriminated against.
Require teachers to provide educationally appropriate alternatives.
Will strengthen protections already existing in some Maryland counties.
As a Maryland citizen, you can contact your State Senator to ask him/her to please support SB90.
Please take action today and make meaningful change for students and animals in the state of Maryland!