Ensure Birds Get the Protection They Deserve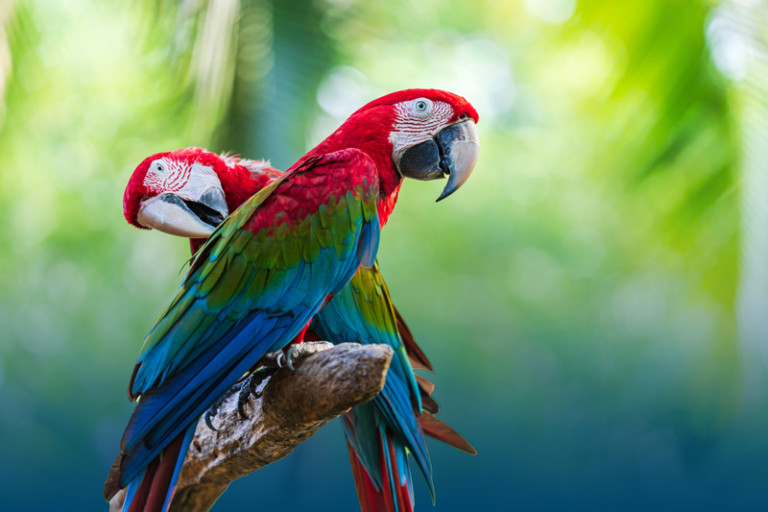 THE COMMENT PERIOD IS CLOSED
We asked you to speak up for birds. You did—and you were heard!
We know your voice matters because the U.S. Department of Agriculture (USDA) responded to, and agreed with, many of our legal, scientific, and ethical arguments to protect birds through regulation. Now, the agency is asking the public to comment on its proposed regulations outlining the care and treatment of birds who are covered by the Animal Welfare Act (AWA) and are used by commercial industries, such as breeding, exhibition, the pet trade, and some types of research. This is the last step before the regulations are finalized.
Although the AWA has required the USDA to protect birds for over 20 years, it refused to write regulations, and countless numbers of birds suffered and died because of USDA's failure to do its job. It was only after a lawsuit, filed by AAVS and our co-plaintiff, the Avian Welfare Coalition (AWC), received a favorable ruling from a federal judge that the USDA finally complied.
Your voice is needed to ensure that the USDA's proposed regulations address the special needs of birds and are strengthened!
The Good News
The USDA agreed with several specific recommendations made by AAVS, AWC, Alternatives Research & Development Foundation, Humane Society of the U.S., and Humane Society Legislative Fund in 2020. Proposed regulations will help protect the welfare of birds held in captivity by:
Requiring enrichment to meet the psychological needs of birds.
Prohibiting the transport of unweaned birds.
Licensing facilities with four or more breeding pairs—as is done for dogs and cats.
Including birds used in falconry.
Requiring access to water suitable for immersion and swimming for wading and aquatic birds.
It's so important to emphasize these parts of the regulations in your response because, if enforced, they will really help birds. However, the USDA's proposed regulations are still subject to change and are already under attack by interests that want to maintain the status quo.
The Bad News
There are areas in the proposed regulations that need to be strengthened, including:
Mutilations – Physical alternations performed for cosmetic or behavioral reasons, and not to improve animal wellbeing, must be prohibited.
Tethering – Like other animals, birds must be provided appropriate living conditions and tethering, as a form of 'containment,' does not meet this standard.
Public contact – There should be specific regulation restricting public contact with birds to help prevent injury to a person or animal.
Pet shops – Birds in the pet trade are wild animals and pet shops selling them should be licensed.
Flight – Because welfare is compromised when animals are prevented from exhibiting their natural behavior, regulations must require facilities to provide areas for birds to fly.
These areas of the regulations are where improvements should be made.
Please complete the petition form on this page and make your voice heard!