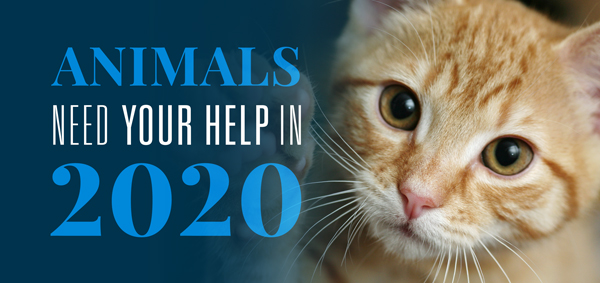 Dear Friend,
Best wishes to you for a Happy New Year!
I don't know about you, but I am a procrastinator, and usually find myself making charitable donations on New Year's Eve in order to get a just-in-time tax benefit! But I think it is appropriate to reflect on what matters most as the year fades.
What about you? Are your charitable donations for 2019 what you want them to be?
Please remember that animals in labs need your help! And remember that your gift to AAVS received before midnight is tax-deductible for 2019.
In case you missed it earlier this month, here's a special opportunity that will only last until midnight: All gifts designated for the Sanctuary Fund will be matched, up to $10,000, thanks to a generous member of AAVS. It looks like we're not there yet. Please help us hit our goal!
Thank you for helping make the world a better place for animals and for being a part of the community of caring people who stand up for animal protection.
On behalf of all of us at AAVS: have a wonderful New Year!
Sincerely,