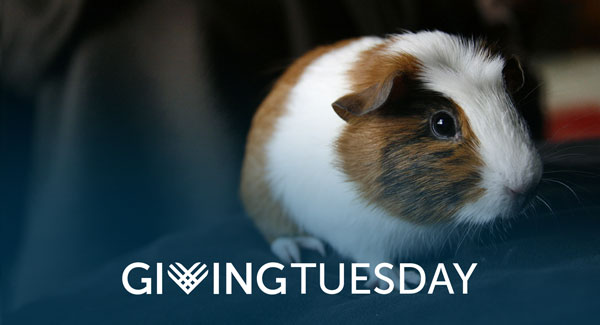 Give $5 For 5 on #GivingTuesday
Today, and every day, we thank you for your generous support and dedication to our mission
Giving Tuesday reminds us to count our blessings and give to help those in need. And who could need your friendship more than a forgotten dog, monkey, or guinea pig in a lab. Responding to that need with dedication and determination is what we do here at AAVS, every day of the year.
Because we care, we're on a mission.
But our strength is in numbers. And so we invite you to make a contribution today, even (especially!) if you've never given before.
We know that not everyone has the same capacity for charitable giving. Today, we're only asking for $5. Your $5 gift will support five crucial AAVS program areas:
Campaigns and Outreach
Alternatives Research
Compassionate Shopping
Humane Science Education
Sanctuary Fund
If you can give more, that's great. And if you've never made a gift before, wait 'til you see how good it feels! Today is your day—a great chance to make a big difference with a little gift.
Thank you for all you do to help all animals!