Summer Recap
With the summer of 2018 coming to an end, we wanted to take a moment to share some of the highlights from the past few months.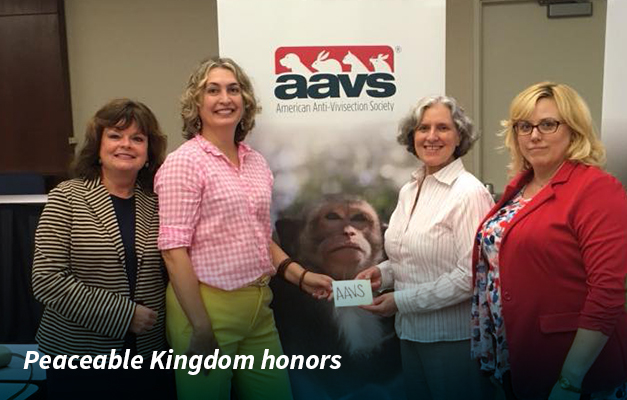 AAVS President Sue Leary accepts a generous donation from Karen Winkler for funds raised at the at the 2nd Annual Peaceable Kingdom Conference. Sue had the honor of being the keynote speaker!
(L-R) Suzanne Gonzalez, Karen Winkler, Sue Leary, Crystal Schaeffer
AAVS was a proud sponsor of the 2018 Taking Action for Animals conference in Virginia. This special event is designed to help attendees be effective animal advocates, and being among such passionate activists always proves to be a rewarding experience for all the staff who attend.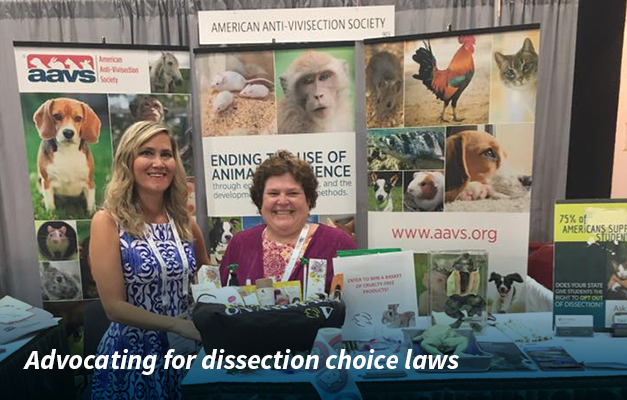 Every year AAVS attends the National Conference of State Legislators. It's the perfect opportunity to meet with legislators from across the country to discuss animal issues and what can be done at the state level to help animals. Nicole Green (L) represented AAVS, and was joined by colleague Marcia Kramer (R) from NAVS, to promote dissection choice law. There are 18 states and Washington, DC that allow students, from K-12, to use alternatives instead of dissecting an animal.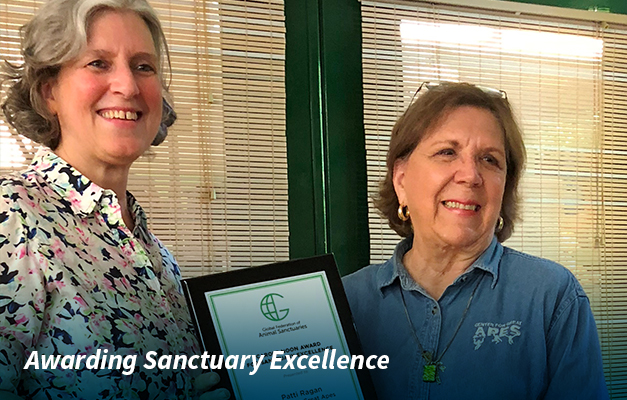 As a Board Member for the Global Federation of Animal Sanctuaries (GFAS), AAVS President Sue Leary presented the Carole Noon Award to Patti Ragan, Founder of the Center for Great Apes in Florida. Patti was recognized for her extraordinary work rehabilitating former pet and performing orangutans and chimpanzees, as well as those with special needs due to physical disabilities. AAVS, along with other animal protection groups, helped to establish GFAS, a sanctuary accreditation program that works with many of the sanctuaries that care for animals retired from research.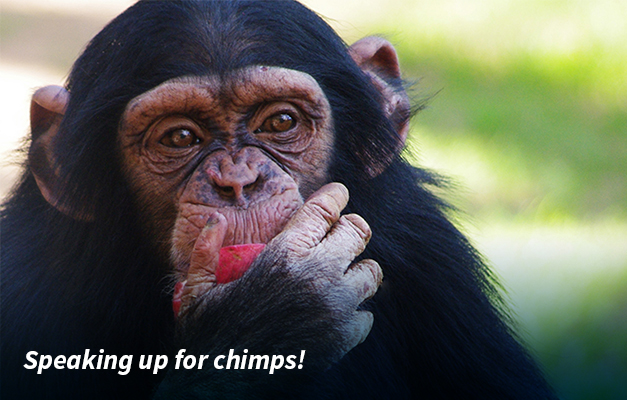 Earlier this month, AAVS submitted formal comments to NIH urging the agency to relocate its retired chimpanzees to Chimp Haven, the National Chimpanzee Sanctuary. Many of you also submitted comments on the behalf of the chimps, too. Thank you!! Since helping to draft the original chimp retirement legislation that was introduced in 2000, AAVS has been a leader in ensuring the well-being of chimpanzees retired from research, and will continue to do so until every chimp is safe in sanctuary.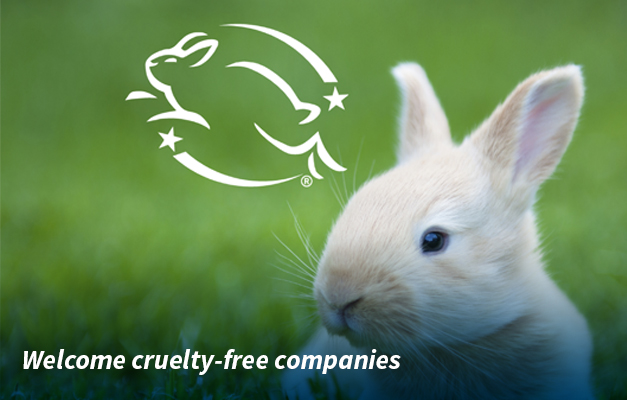 Nearly 60 companies were certified cruelty-free by the Leaping Bunny Program, which AAVS chairs. One way Leaping Bunny reaches out to companies is by attending big conferences like CosmoProf and Indie Beauty Expo. After learning about Leaping Bunny, many of these companies eventually become certified cruelty-free!
Mice are the most used animal in research and testing labs, despite being a poor model of human disease. Over 95% of all new drugs being developed will never hit the market. Why? Because "we are not 70 kilogram rats," says toxicologist Thomas Hartung. READ MORE »
Meet Leo and Hercules, recently retired from research and now living at the Project Chimps sanctuary, located in Georgia. AAVS provided funding to help renovate the chimps' Peach Tree habitat and purchased a specially equipped trailer to transport chimpanzees from the lab to the sanctuary. To see what makes sanctuaries different from labs and other captive environments, read their story and watch these chimpanzees go outside for the first time. WATCH THE VIDEO »
Pet cloning has managed to grab some media attention this past year. These lifestyle fluff pieces likely included many images of cute, cloned puppies. Unfortunately, most media have not covered the reality behind pet cloning: animal welfare concerns, the unknown fate of surrogate dogs, invasive surgical procedures, and lack of transparency. Vanity Fair delivers an insightful piece on the hazards of pet cloning. READ MORE »