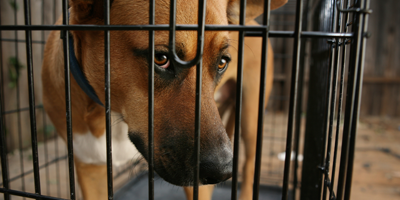 April 27, 2018

Americans Support Humane Science
83% want scientists to use alternatives, not animal tests
Jenkintown, PA—In recognition of World Week for Animals in Laboratories, the American Anti-Vivisection Society (AAVS) is pleased to share the results of a recent poll that found that 83% of Americans agree, when it comes to animal testing for drugs or chemicals, "researchers should use valid non-animal alternatives when they are available."
"This is exciting news and an especially positive note to wind up World Week for Animals in Labs," says AAVS President Sue Leary. "A key component of our work to end the use of animals in science is promoting and funding the development of alternatives that can replace animals. Our members have long recognized that it makes sense to do so."
This effort is carried out by AAVS affiliate, the Alternatives Research & Development Foundation (ARDF), which is a recognized leader in the advancement of alternative methods. ARDF has awarded over $3 million in grants to innovative scientists developing alternatives that replace or reduce animal use, including alternatives to study diseases like cancer. It also sponsors scientific meetings and other communication efforts to help advance this rapidly growing field.
The positive support for alternatives use was consistently high across all demographics, and among age groups, the most agreement was 87% of those 60 and older. Additionally, the survey, which was conducted by Faunalytics using the GfK Knowledge Panel in April, also found that 75% of those polled believe that protecting the welfare of animals in labs is somewhat important or very important, but that only 25% believe laws protecting animals in labs are adequate.
"Millions of animals suffer in laboratories every day, and the public is rightly concerned about their welfare," adds Leary. "Congress, and scientists, need to recognize that the public values animals, and that science policy should focus on a humane path to increase use of alternatives and phase out animal testing."
The American Anti-Vivisection Society (AAVS) was established as the first non-profit animal advocacy and educational organization in the United States dedicated to ending the use of animals in research, testing, and education. Founded in Philadelphia in 1883, AAVS pursues its objectives through legal and effective advocacy, education, and support of the development of non-animal alternative methods.
Click here to download a PDF of the press release.
Contact:
• Sue Leary: sleary@aavs.org
• Crystal Schaeffer: cschaeffer@aavs.org