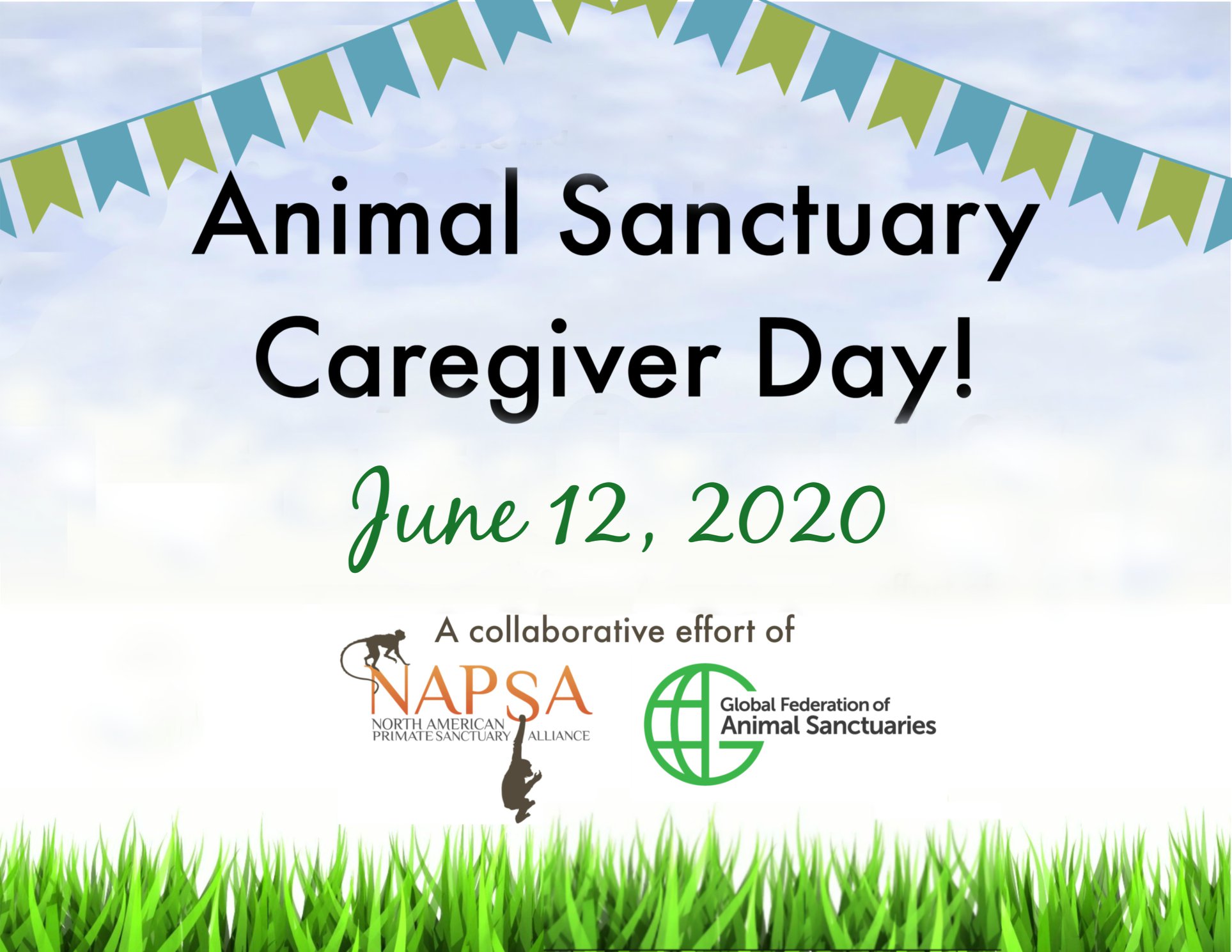 AAVS is celebrating the work of some very special people for Animal Sanctuary Caregiver Day!
Lately, we've been loving how sanctuaries are featuring their dedicated personnel in pictures and videos online. It's amazing to see the relationships between the animals we love and the people who care for them.
We couldn't be more grateful to the sanctuary staff and volunteers who take on some pretty tough jobs to ensure that chimpanzees, monkeys, horses, and others get the love and attention that they need and deserve. THANK YOU for all you do!
And, we couldn't be more grateful to the community of AAVS supporters who responded last month when we asked for donations to help sanctuaries cover the costs of keeping essential workers on the job through this difficult time. THANK YOU for your generosity!
Grants are going out next week, and each gift is made in honor of sanctuary staff.
Help us celebrate Animal Sanctuary Caregiver Day as we show our appreciation for animal caregivers and their very important work.
Through the generosity of supporters like you, AAVS has given over $2.5 million in grants to worthy sanctuaries, particularly those that welcome animals released from labs. THANK YOU for caring!