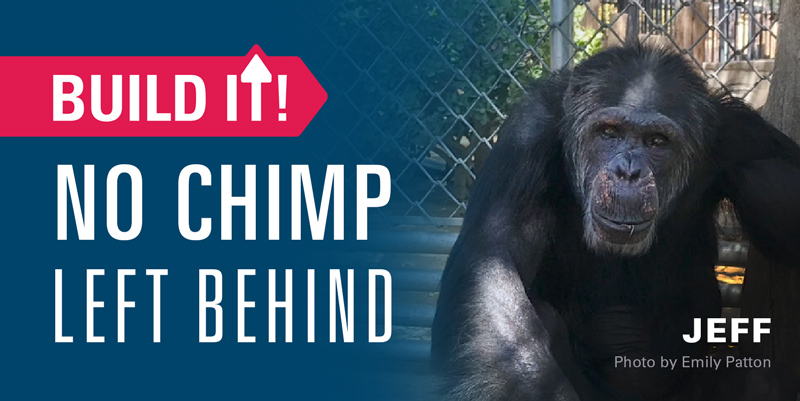 Did you see our messages earlier this week about the former lab chimps who need help?
We are enormously grateful for everyone who has donated this week to our BUILD IT! Campaign. And if you haven't made a gift yet, there's still time to help us reach our goal.
Relocating the 32 chimpanzees still remaining at California's shuttered Wildlife Waystation will be no easy task, requiring the participation of multiple sanctuaries and millions of dollars for new construction. And time is running short—every day of California's fire season brings risk at their current location.
We can do this. With your generous support of BUILD IT!, AAVS has successfully assisted sanctuaries since 2015 with the expansion of their existing facilities, and hundreds of chimps have benefitted from your generosity. Thank you!
The chimpanzees at Wildlife Waystation need new homes NOW. Please act today to ensure that they will be able to enjoy the rest of their lives in peace, safety, and comfort.
Don't forget: during our special matching gift challenge, your contribution will be doubled!
Thank you!