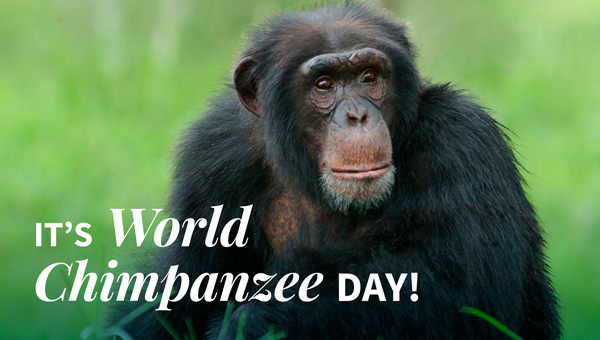 While AAVS celebrates chimpanzees all year long, July 14 is a day to raise awareness about these amazing animals and to help chimps in need. That's why we're contacting you today. Please watch this hopeful video that tells the story of 32 chimpanzees who are in desperate need of sanctuary homes, because the facility where they currently live has closed its doors.
You can help!
The North American Primate Sanctuary Alliance is leading the campaign, which AAVS supports. They created the heartwarming video about these chimpanzees. Check it out—it will bring both a tear and a smile!
To help the 32 chimpanzees find new sanctuary homes, be sure to scroll below the video to make a donation. Thank you in advance for any gift you can give!