NEWS HIGHLIGHTS
August 2020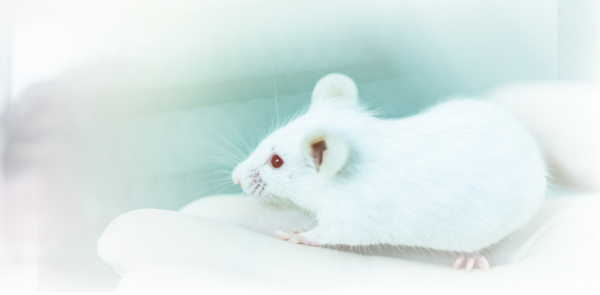 Alternatives for COVID-19 Research,
Drug Testing, and More
This week, AAVS affiliate, the Alternatives Research & Development Foundation (ARDF) awarded grants totaling nearly $280,000 to seven projects that are developing alternatives to reduce or replace the use of animals in research and testing. The work done by this year's grantees is particularly exciting and addresses important biomedical issues. For example, two studies are developing models to study COVID-19, without the use of animals. With the hope to discover successful drug treatments, other projects are focused on developing alternatives using human tissue that model heart function and bone formation, as well as non-animal methods to screen drugs against acute myeloid leukemia. Two projects are developing alternatives to address uses of animals that are not widely known, such as the use of mice to test stem cells and their ability to morph into different tissue types and the use of kittens and mice to culture and harvest the Toxoplasma gondii parasite, which causes food-borne illnesses.
ARDF is one of AAVS's most distinctive initiatives because it directly supports the development of alternatives that solve the problems of animal testing—one grant at a time. Since 1993, through the generosity of our supporters, ARDF has provided over $3.75 million to fund projects that focus on replacing the use of animals in research, testing, and education.
---

Last year, EPA announced that it was phasing out chemical testing using mammals (mice, hamsters, dogs) by 2035 and now the agency has released its "New Approach Methods Work Plan." The report outlines the EPA's five objectives towards replacing animals with alternatives, including how it plans to establish confidence in the reliability of alternatives for regulatory testing and deadlines for progress updates. READ MORE »

"I've become convinced that there are better ways to model human disease." In this opinion piece, a "rodent surgeon" reflects on the use of animals in research. While you may not agree with everything the author writes, her scientific perspective provides insight and a potential way to open a conversation with others about the problems with animal research that impact everyone. READ MORE »
---
SANCTUARY MOMENT:
Ryerss Farm for Aged Equines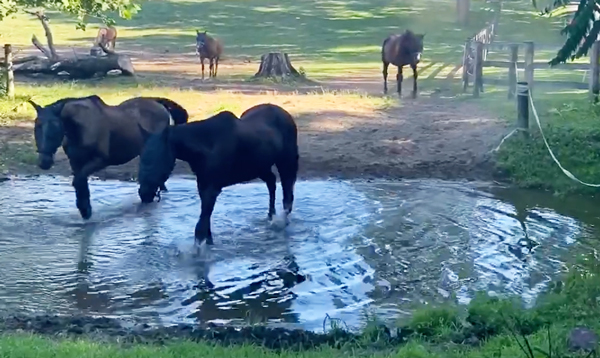 We're not the only ones wearing masks this summer. (Watch video)
These horses at Ryerss Farm for Aged Equines are wearing masks to protect their eyes and ears from flies. The masks are made out of a special see-through, mesh material, and don't bother the horses. In fact, they help the horses stay happy and more comfortable during the hot summer months!
Ryerss Farm has a long history with AAVS, dating back to the 1880s when both our organizations were founded. Located in the lush Pennsylvania countryside, 40 miles from the AAVS office, Ryerss is home to 75 horses, some of whom had suffered abuse and neglect. This equine sanctuary has received grants from AAVS over the years to help care for horses used to produce snake anti-venom and several foals from the Premarin industry. Ryerss posts beautiful pictures and videos of their horses and farm, so be sure to follow them on social media!