NEWS HIGHLIGHTS
December 2020

Cruelty-Free Giveaway Plus Holiday Savings
Are you ready to get shopping? AAVS is excited to tell you about the Leaping Bunny Program's Cruelty-Free Holiday Promotion, featuring 50 money-saving deals from some of your favorite cruelty-free companies, including Juice Beauty, eos, Thrive Causmetics, and more! You'll find amazing discounts, freebies, and other fun giveaways, all while you shop from the comfort and safety of your home.
By relying on Leaping Bunny to help make your holiday shopping list, you'll make everyone happy. You'll love the savings. Your family and friends will appreciate the extra thought you put into picking their special gift. And of course, countless bunnies, guinea pigs, mice, and rats will be happy that you support compassionate companies that don't test on animals.
Shop the very best deals this holiday season and enter to win amazing giveaways from cruelty-free companies certified by Leaping Bunny! As the Chair of the Leaping Bunny Program, AAVS is excited to pass along these exclusive deals to our supporters. It's our holiday gift to you!
---

The U.S. Army is using a model made of human cells that mimics how a lung 'breaths' to study the effects of COVID-19 exposure. Called the Alveolus Lung-Chip, the model is contained in clear, flexible plastic that allows researchers to observe what happens to the lung tissue in real time. In this video, one researcher working on this project commented, "With this, there is no need for animals in performing toxicological research." READ MORE »

Over 400 cosmetics companies and brands have signed an open letter urging the European Council to stop new animal testing and uphold the existing ban on animal tested cosmetics and ingredients. Companies signing the letter include Avon, Dermalogica, The Body Shop, and Unilever. Speaking about Unilever's commitment to this effort, a company representative said, "We will continue to work with other companies and partners…to make progress in applying non-animal approaches for science-based decision-making to protect human health and our environment." READ MORE »
---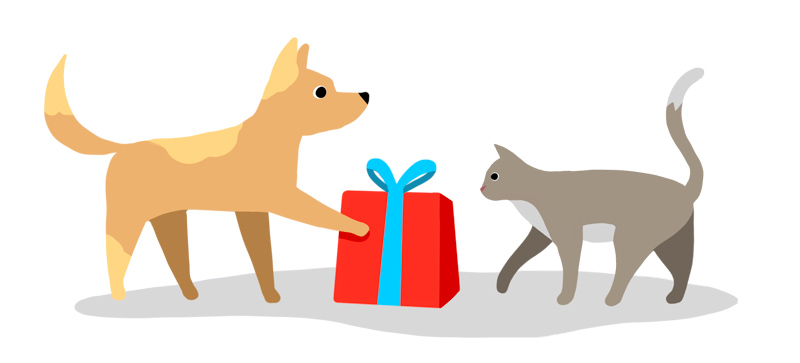 Gratitude!
All of us at AAVS want to give a heart-felt thank you to all our members and supporters for their unprecedented generosity during last week's #Giving Tuesday and throughout 2020. During this difficult year, your dedication to our mission to end the use of animals in science has been unwavering and has helped AAVS to sustain the Sanctuary Fund, Animalearn, and campaigns to enforce the Animal Welfare Act and advance use of Alternatives (not animals!) in science. We appreciate it so much.
Thanks again for supporting AAVS and our important work. We couldn't do it without you!