NEWS HIGHLIGHTS
February 2021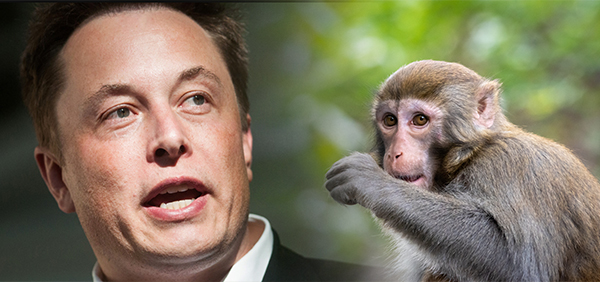 Elon Musk, Neuro Research is No Game!
The richest man in the world has been funding a controversial neurology study and, most recently, boasted about a monkey who, as part of this research, has a neural implant that helps the animal play video games with his/her mind. Through his company, Neuralink, Elon Musk ultimately wants to make a device that can translate electrical signals in the human brain to a computer.
The device is described as being about the size of five stacked quarters, and is implanted by removing a portion of the skull and then attaching it using electrodes that are stitched into the brain. Rats were the first to have a Neuralink device implanted into their skulls and, last year, Musk introduced a pig, named Gertrude, who also underwent the invasive surgical procedure.
While Musk revealed little about the monkey, most primates used in similar neurological research undergo invasive surgical procedures to insert electrical implants on their heads and are forced to endure being strapped in a chair and immobilized for several hours at a time. They are also sometimes deprived of food or water to provide motivation to perform tasks. Primates are active, social animals and this kind of confinement and isolation can cause tremendous suffering and distress. To them, this research is no game!
---

As part of its effort to end the use of mammals in chemical testing by 2035, the Environmental Protection Agency (EPA) has announced a waiver program that will allow researchers to omit some skin corrosivity testing on animals. The agency expects this change to save up 750 animals annually. READ MORE »

Be sure to check out the Leaping Bunny Program's new website! It's got a whole new look, easy navigation, deals and savings from cruelty-free companies, and a list of locations selling cruelty-free products. Leaping Bunny manages a cruelty-free certification and is your best resource for finding companies that do not test on animals! Kudos to the AAVS team who made this happen! VIEW MORE »
d;font-size: 14px;text-decoration: none;color: #4cb5e5;">READ MORE »
---
SANCTUARY MOMENT:
Oklahoma Primate Sanctuary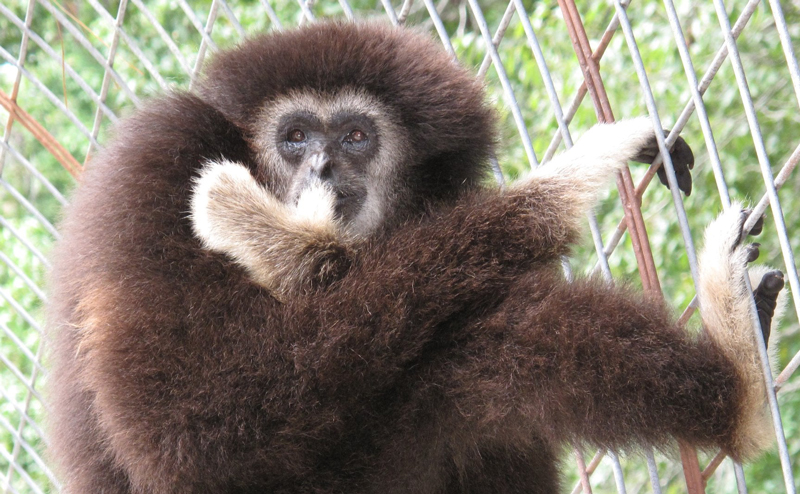 © International Primate Protection League (IPPL)
Peppy, a former research gibbon, turns 42!
When Peppy was only two months old, researchers at an oncology lab in California tried to infect him with a leukemia virus. Fortunately, he did not develop cancer, but his nightmare didn't end there. Peppy was later sent to the Laboratory for Experimental Medicine and Surgery in Primates, a New York lab with a notorious reputation of animal suffering. Thankfully, IPPL was finally able to provide safe haven to Peppy and his mate Helen. They had 35 happy years together at IPPL!
IPPL is a sanctuary in South Carolina, caring for over 30 gibbons, and also works to protect primates all around the world. It is one of the first sanctuaries caring for animals released from labs to receive a grant from AAVS, and we are thrilled to know that Peppy is still thriving. Happy belated birthday Peppy!