NEWS HIGHLIGHTS
January 2021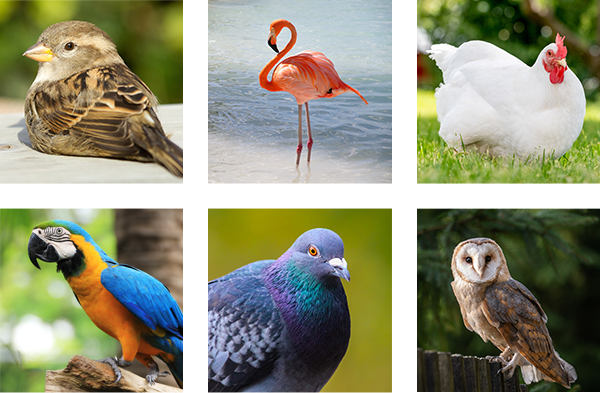 January 5 is National Bird Day!
Birds are amazing animals, and National Bird Day was created to celebrate why birds are wonderful and to share the many ways that we can help them.
Want to show your neighborhood birds some love? Put out a variety of different bird seeds and bird houses to attract cardinals, finches, and sparrows.
Ever see a chicken not raised for food? They're soft and fluffy! Help save chickens and other birds from slaughter by not eating them.
Want to help preserve rainforests where parrots and other birds live? Buy products from businesses that only practice sustainable farming.
If you're considering a bird as a pet, rather than taking birds from the wild or supporting bad breeders, consult the Avian Welfare Coalition (AWC) about adoption and rescue, as well as other things you need to know.
Think birds should have legal protection? You're right! Thanks to a lawsuit filed by AAVS and AWC, the U.S. Department of Agriculture has agreed to regulate commercial industries exploiting birds in the pet trade, exhibition, and some types of research.
Want to do even more? Share this e-mail or post to your social media so your friends and family can learn about birds, too. It's a great way to celebrate National Bird Day!
Forward this e-mail or share it using the links below:
---

The Department of Veterans Affairs (VA) has joined ICCVAM, a committee of 17 regulatory agencies working to approve, use, and promote alternatives that can reduce, refine, and replace animal tests. The VA has been under fire in recent years for its continued use of dogs and cats in research, including those that study spinal cord injuries. It's time to use new, human-relevant methods. READ MORE »

The FDA has approved a genetically engineered (GE) pig that United Therapeutics Corp. hopes to use to produce various biomedical products. While the approval includes using the GE pigs for food, the real aim is to use the animals to produce and harvest drugs and to grow humanized organs for transplantation. Fears about transmission of viruses due to such 'xenotransplantation' remain. READ MORE »
---
SANCTUARY MOMENT:
Equine Advocates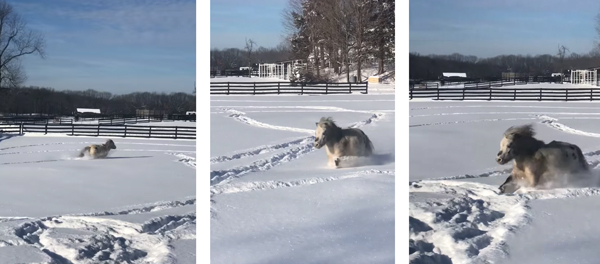 © Equine Advocates
Move into the new year like Rocket Man!
Rocket Man is an 11-year-old Miniature Appaloosa, who arrived at Equine Advocates in 2012, suffering from some health issues. As you can see, Rocket Man (along with his best pal, Rain Man), is now thriving at the sanctuary!
Equine Advocates is a longtime beneficiary of AAVS's Sanctuary Fund, and cares for over 80 horses, donkeys, and other equines who were rescued from slaughter; the Premarin, racing, and carriage horse industries; and other abusive and exploitive situations. You can learn more about Equine Advocates by checking out their social media, where you'll find lots of other fun videos and beautiful photos of their many residents.