NEWS HIGHLIGHTS
September 2020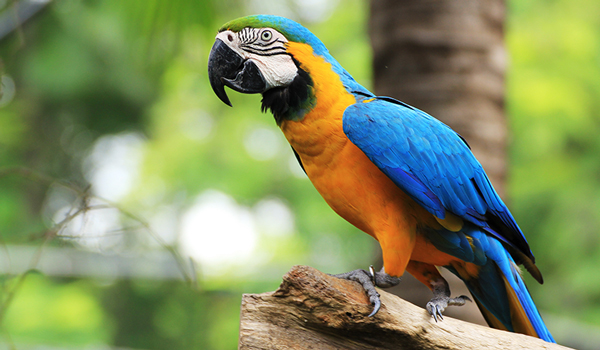 Demand Strong Protections for Birds Under the Animal Welfare Act
For 50 years, countless numbers of birds have suffered and died while the U.S. Department of Agriculture (USDA) has failed to provide them with the legal protection they are entitled to. However, as the result of a lawsuit filed by AAVS and the Avian Welfare Coalition (AWC), USDA is now subject to a court order to enact regulations to protect birds used in certain industries.
Will you speak out on behalf of these animals by demanding that USDA enact strong regulations for birds?
Unscrupulous bird dealers and operators of breeding "bird mills" that keep these sensitive and intelligent animals in cramped barren cages for profit in the pet trade will once again fight to delay and weaken the standards as much as possible. So, it's urgent that USDA hear from you in support of strong regulations to protect birds NOW!
---

While China's animal testing policies for cosmetics have been of great concern in recent years, there are signs of progress as the Chinese government re-evaluates its approach to regulating cosmetics safety. Interest in cruelty-free products in China is growing and international companies stand to profit from market entry. However, there are some challenges that will need to be overcome before consumers can be confident about cruelty-free companies selling in China. READ MORE »

This year is the 20th anniversary of the Interagency Coordinating Committee on the Validation of Alternative Methods (ICCVAM), the key agency specifically charged with advancing alternatives to animal testing in the U.S. On September 2-3, ICCVAM held a meeting of the Scientific Advisory Committee on Alternative Toxicology Methods (SACATM), of which AAVS/ARDF President Sue Leary is an ad hoc member. The focus of the meeting was on how to build on ICCVAM's work over the past 20 years and implement its strategic roadmap to advance alternatives into the future. READ MORE »
---
SANCTUARY MOMENT:
Foster Parrots Ltd.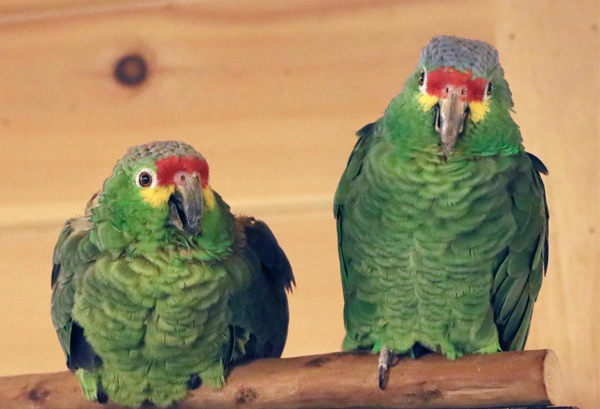 Photo by Brian Jones | © Foster Parrot Ltd.
Sly and Jackie are at least 70 years old!
Did you know that some parrots can live as long humans? Meet 70-year-old Sly and Jackie, a favorite pair residing at Foster Parrots, a sanctuary that rescues and cares for unwanted and abused parrots and other animals. While it's amazing that parrots can live for so many years, their long lifespans, as well as the difficulty in meeting their very special needs, are why these highly intelligent animals are especially vulnerable to becoming homeless. In fact, the sanctuary receives over 700 surrender requests each year.
Foster Parrots cares for over 400 parrots and does a great job of showing why birds are such amazing animals who deserve our compassion and respect. So be sure to follow Foster Parrots on social media to see how interesting and fun these charismatic animals can be!