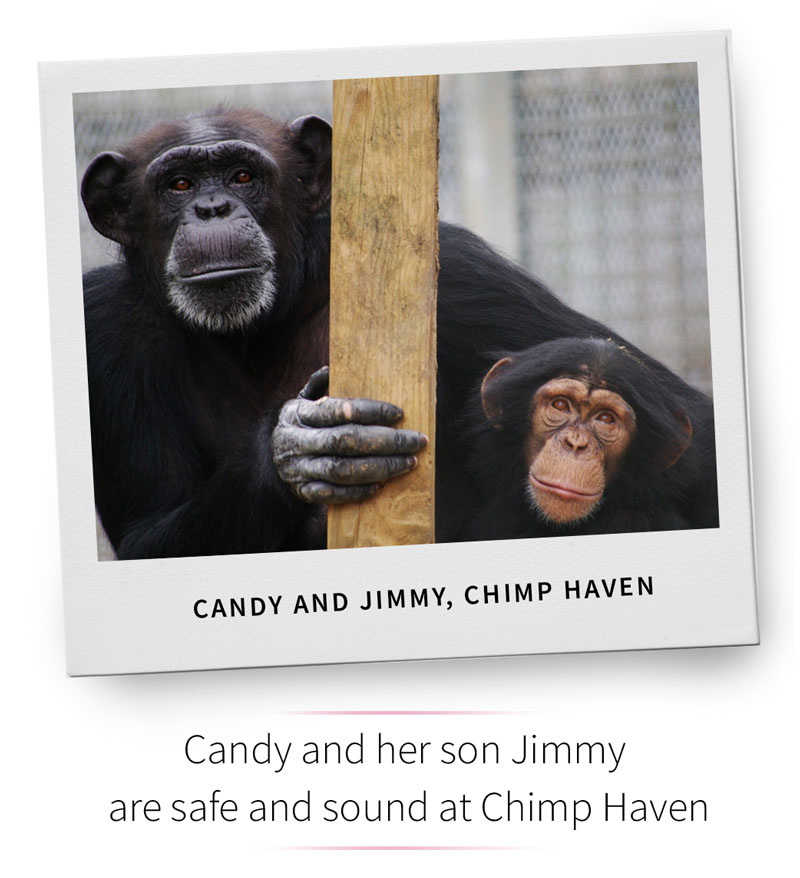 After learning that seven baby chimps and their mothers had the opportunity to be released from a lab in 2013—together—AAVS made a commitment right then and there to ensure Total Lifetime Care for those youngsters.
Happily, they started new lives at Chimp Haven in Louisiana, and continue to be supported through our TLC for Chimps Fund.
Nothing is more important than the security and caring of a mother's love.
Thank you for making this, and all of AAVS's programs, possible.