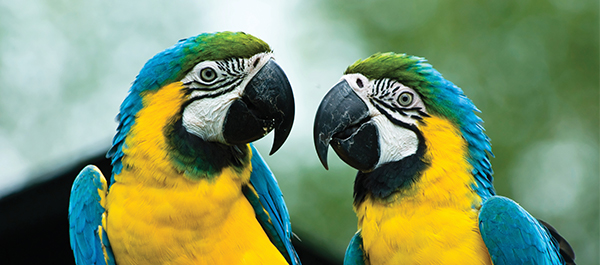 Help Birds Get the Legal Protection They Deserve
Deadline: 12 noon (eastern) October 29
Countless numbers of birds have already suffered and died because of USDA's failure to provide them protection under the Animal Welfare Act (AWA). Thanks to AAVS's legal victory, NOW is your chance to help birds get the legal protection they need and deserve.
Over the last month at USDA Listening Sessions, dozens of bird breeders, researchers, and roadside zoo operators have pressured the agency to let them go without regulation so they can carry on as usual without oversight. We need to stand up for the birds!
Please sign our petition by 12 noon eastern time, TOMORROW, Thursday, October 29, and we will rush your comments to USDA by the official deadline.
We've been fighting to get protection for birds for 20 years and we can't let up now. So, it's important to send a strong, unified message to USDA. If you've already signed our petition urging USDA to protect birds, thank you! If you haven't, it's not too late.
Tell USDA to enact strong regulations to protect birds under the Animal Welfare Act today!