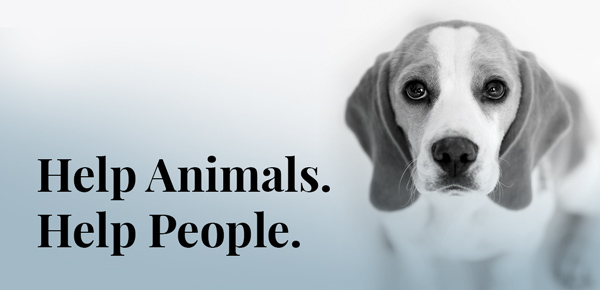 Proud to Support Alternative Methods
YOU wouldn't want to be used as a 'guinea pig' for painful, invasive research. Neither does an actual, live guinea pig.
Animals don't volunteer to be test subjects—they don't have a choice. But we do.
Thanks to you, AAVS's affiliate, the Alternatives Research & Development Foundation (ARDF) funds projects to develop humane, non-animal research models that are not only more ethical, but that also advance research and testing for human health. That's our choice.
At a time when everyone is mindful of the importance of having biomedical research answers now, when they matter most, it's important to point out one of the main advantages in alternative methods: they are faster. Within days of the COVID-19 infections hitting the U.S., a company was testing a vaccine based on mRNA1, while traditional researchers were just beginning to postulate about which animal model to use in testing2.
ARDF has funded numerous new approaches to scientific research, based on human cells and human responses. Projects funded by ARDF grants include: biochips to study liver disease progression and causes of premature birth; alternative models that use human cells to construct complex 3-D tissues to study serious human health issues such as juvenile cancer and autism; and "mini-brains" made of human neurons and cells, which could revolutionize drug testing and be used to find treatments for diseases like Parkinson's.
Help fund the future of research with a gift for alternatives today!
Every year, ARDF receives more excellent grant proposals than it is able to support. Annual Open Grant Program submissions will be reviewed by our scientific advisors in May. Please contribute a special gift to help us fund more worthy projects!
We will not compromise on our goal to achieve full replacement of animals in science. Thank you for being part of this progressive movement that helps animals and people!
1. "'I don't think proving this in an animal model is on the critical path to getting this to a clinical trial," said Tal Zaks, chief medical officer at Moderna, a Cambridge, Mass.-based biotech that has produced a Covid-19 vaccine candidate at record speed." STAT, March 11, 2020
2. "Scientists are ramping up the breeding of lab mice as well as the testing of primates and other animals, but it all takes time." New York Times, March 14, 2020