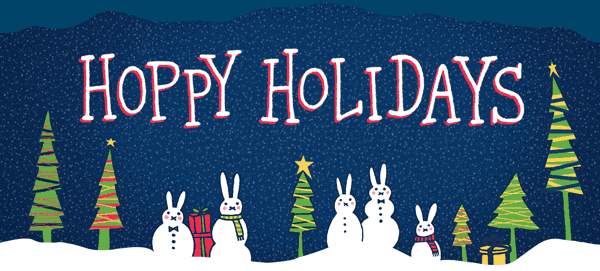 Compassionate Gifts Make Everyone Happy
The Leaping Bunny Program has created its 2019 Holiday Shopping Guide, and this year's deals come with some amazing savings. Companies like Manna Kadar Beauty, Au Naturale Cosmetics, Method, Thrive Cosmetics, Madison Reed, and more are offering sales with up to 50% off, a chance for free products, free shipping, and more! As the Chair of Leaping Bunny, AAVS is excited to pass along these exclusive deals to our supporters. It's our gift to you!
By using Leaping Bunny's Guide, you'll make everyone happy. You'll love the savings. Your family and friends will appreciate the extra thought you put into picking their special gift. And of course, countless bunnies, guinea pigs, mice, and rats will be happy that you support compassionate companies that don't test on animals.
Shop the very best deals this holiday season from cruelty-free companies certified by Leaping Bunny. These savings won't last long. So, get shopping!