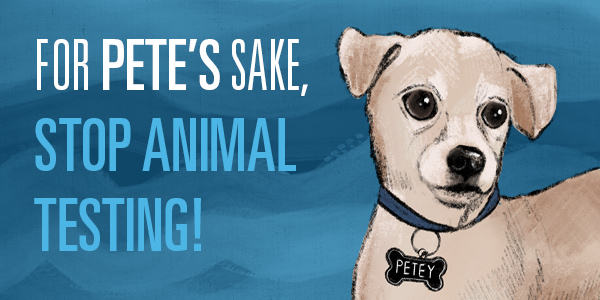 Today is World Day for Animals in Labs! It's a time to remember the millions of animals who are held in laboratories and raise awareness about their use in research, testing, and education. Let's work together to help end their suffering!
What can you do to help animals?
Check out Petey's Points.
Click the links to take action.
Share with friends and family.
And for Pete's sake, help stop animal testing!