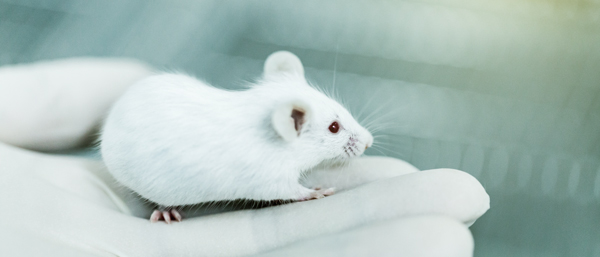 Over 110 Million Rats and Mice Used in U.S. Labs?
A new study estimates that over 110 million rats and mice are used annually in U.S. labs, a number much higher than previously thought by animal groups, including AAVS, and our affiliate, the Alternatives Research & Development (ARDF).
"If the numbers are anywhere near correct, the amount of pain and suffering that's occurring in these animals is completely unacceptable," stated Sue Leary, President of AAVS and ARDF, in an interview with the journal Science.
Read our complete statement below.
---
American Anti-Vivisection Society and Alternatives Research & Development Foundation on Numbers of Rats and Mice Used in U.S. Laboratories
Call for Animal Welfare Act to be Amended
January 12, 2021
A study published today on Nature.com estimates that over 110 million rats and mice have been used annually in the U.S. for science. This is a far higher number than previously thought, including by our organizations, which have extrapolated numbers based on European patterns of use. The article, "Estimating mouse and rat use in American laboratories by extrapolation from Animal Welfare Act-regulated species" by Larry Carbone, DVM, affiliated with the University of California San Francisco, underscores the urgent need for the use of all animals in research and testing to be regulated under the Animal Welfare Act (AWA).
As a longtime lab animal vet, Carbone makes the key point that rats and mice are sentient animals, but there are "challenges [to] identifying and treating rodent pain." Despite that, his figures suggest that over 44 million rats and mice are used in "painful and distressful experiments." This is a disturbingly high number for anyone concerned about animal welfare, particularly considering the extreme pain that may occur in experiments. Since these rats and mice were excluded from the Animal Welfare Act in 2002, the research institutions in the study are not required to consider alternatives to procedures that cause pain and distress, as required by the law.
AAVS affiliate, the Alternatives Research & Development Foundation, as a consequence of a lawsuit, entered into an agreement in 2000 with the U.S. Department of Agriculture (USDA), which enforces the AWA, to extend coverage to mice, rats, and birds, prior to the change in the law. At the time, there was widespread recognition from the science community that this made sense, considering the ubiquitous use of these animals in research. Nevertheless, lobby groups representing research institutions used their influence in Congress to prevent the USDA from acting, and ultimately, had the law changed to head off any regulation.
ARDF and AAVS President Sue Leary commented, "We now call upon the scientific community to work with our organizations and other animal protection proponents to amend the AWA, and bring it up to the standards of all other Western countries. Such work is consistent with the accepted '3Rs' principles (replace, reduce, refine animal use in experiments); with basic transparency and accountability to the public, which funds most academic research; and with science itself, which embraces the value of data to inform policy."