Support Our Mission
Please support our vital campaigns and outreach programs.

We Can't Let Her Down
After a huge controversy about animal cruelty, New York University's Laboratory for Experimental Medicine and Surgery in Primates (LEMSIP) closed in the mid-1990s. The lab started transferring chimps for use as test subjects to yet another notorious facility, but with the secret help of a compassionate laboratory veterinarian, some were spared that fate. Wildlife Waystation in California made room for 41 LEMSIP chimpanzees, and they have lived there ever since.
But Wildlife Waystation is now closed, and each chimp needs a new home as soon as possible.
Meet Magic! At 17 years old, Magic is the youngest chimp at Wildlife Waystation. She was fortunate to grow up living in a proper social group with other residents at Wildlife Waystation, including both her parents, Jeff (46), and Ernesta (27), who came from LEMSIP.
She and many of her friends need your help to ensure that they reach accredited sanctuaries where they will all be safe.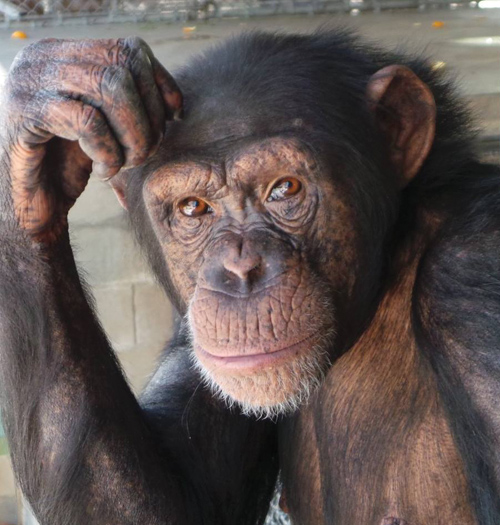 MAGIC LIKES…
grooming other chimps
initiating games of chase with her friends
napping in the sun with her mom