Support Our Mission
Please support our vital campaigns and outreach programs.
Total Lifetime Care for Chimps
In a laboratory facility in Louisiana, seven baby chimpanzees were born, intended for lives spent in biomedical and scientific research. Like so many who had gone before them, there was little hope for a happy future.
But hope came in 2013, when these babies were granted freedom and released with their mothers to Chimp Haven, the National Chimpanzee Sanctuary, in Keithville, Louisiana. Founded in 1995, Chimp Haven was established to provide humane care for chimpanzees previously used in research and to better educate the public about the need to protect these endangered great apes.
Arden, Diane, Jimmy, Mason, Onyx, Quilla, and Riley now have a safe, loving home where they are cared for by dedicated professionals. They are free to interact with each other, and play in a natural environment where they enjoy sunshine, grass, trees, and toys. They receive expert veterinary care, healthy diets, quality enrichment, and the mother's love that they deserve.
With a life expectancy of 60 years or longer, and individual annual care costs averaging $20,000, each of these seven chimps represents an extraordinary commitment for the sanctuary. The National Institutes for Health provides only partial funding for the chimps' care; by law, Chimp Haven must raise the balance needed.
To ensure that the chimps will always receive high quality standards of care, AAVS has generously pledged to fund the lifetime care of these seven special babies. This campaign could not be more representative of what AAVS strives to achieve: ending the use of animals in scientific research AND ensuring their safe retirement to sanctuaries.
As a compassionate advocate, we know that you share this same vision and goal, and we hope that you will contribute to this special cause to help make a difference.
Meet the TLC Chimps
Below is a recent update from Chimp Haven on the TLC youngsters, who are growing up fast! It's been so rewarding to watch these chimps mature and their personalities emerge, and now you can get to know them, too, by watching NatGeo's Meet the Chimps, streaming now on Disney+!
---
Arden
Beautiful Arden is among the low-ranking youngsters in her group, but lately she's working to establish herself as the "boss" of the young squad. She loves hanging out with mom, Passion, and little sister, Carlee. She's also incredibly bright and has a routine to make sure she receives her daily banana without complication: she approaches care staff in just the right spot, and hustles off to the tree tops before higher-ranking groupmates notice.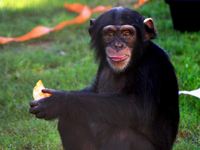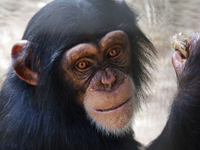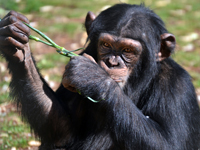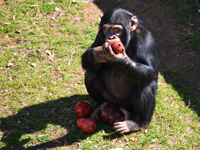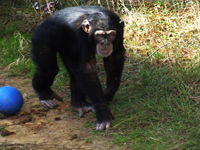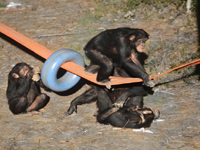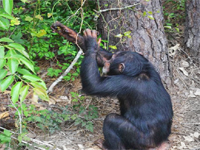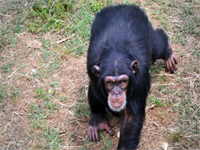 Diane
Chimp Haven staff think it's safe to say that Diane's youthful mischief shows no signs of tempering itself as she gets older. She's always looking for a chance to stir things up for chimps and caretakers alike. While she's sweet to little Carlee, she's also been teaching her a sneaky new trick: to spit water at care staff between her front teeth!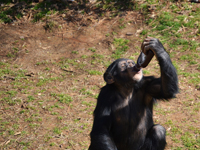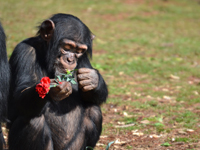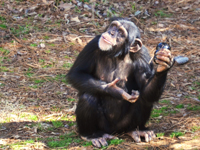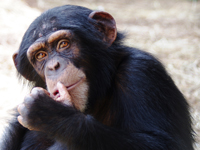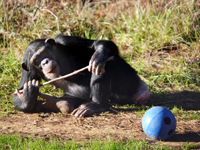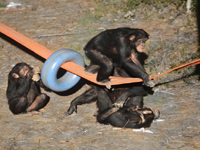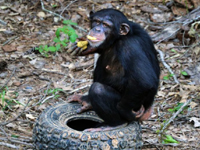 Jimmy
As the only two males in their group, Jimmy and Mason are in the middle of social changes, as they figure out who will be alpha one day. During some periods, Jimmy appears to be the higher-ranking chimp, while at other times, Mason makes moves to take the top spot. Some Chimp Haven staff believe that Jimmy will emerge as the more political leader. In the meantime, he still enjoys being an adolescent with his young groupmates.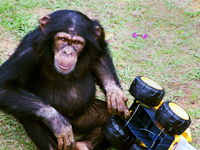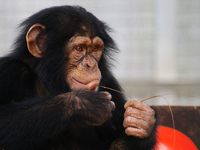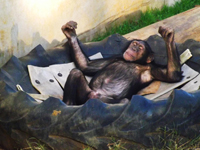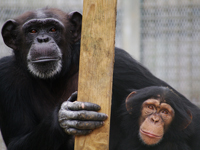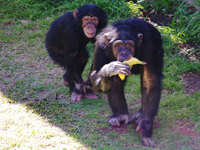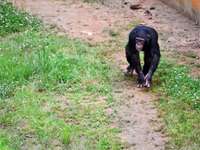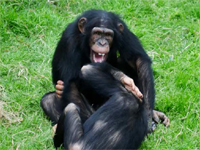 Mason
While Jimmy is considered the more even-keeled, potential future leader, Mason is all about the strength and brawn. But he'll need to learn to not challenge high-ranking Sara Soda, if he has any hopes of getting her backing some day!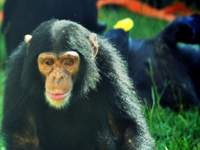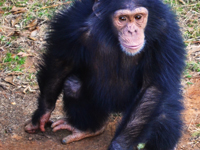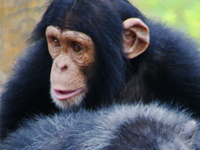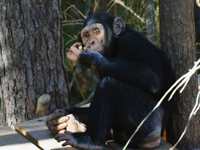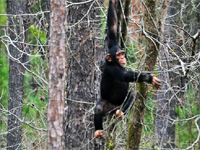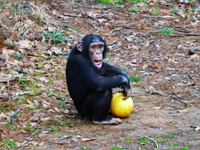 Onyx
Smart, spicy Onyx is the teenage daughter our care staff never knew they needed. She's got attitude for days, often giving a "chimp arm" (akin to an eye-roll in her case) for no good reason. She never fails to impress with her smarts during a positive reinforcement training session—but it's only happening if she wants it to happen!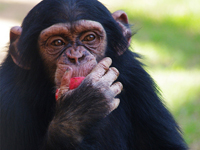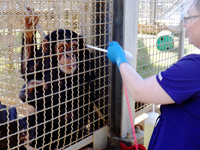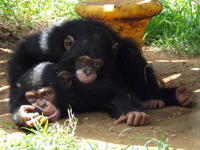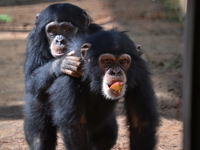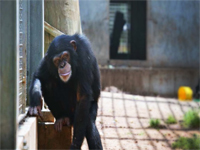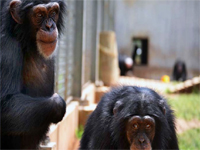 Quilla
The staff often say that seeing Quilla swing and fly through the air with ease is one of the bright spots of their day. She loves a good play session, complete with her signature stomping and swinging arms, and even as a lower-ranking chimp, she impresses with her social savviness and holds her own among the strong personalities in her group.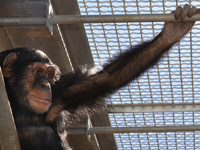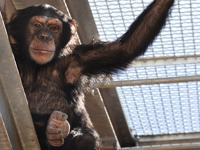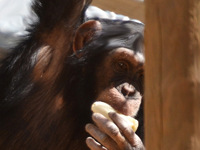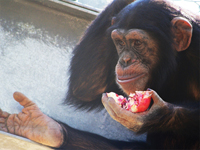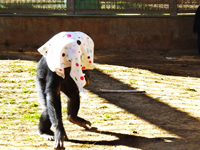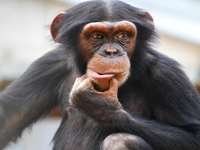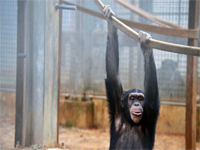 Riley
Riley's recent antics have been well documented on Meet the Chimps. As the only male in his group, he's got energy to burn, and his favorite way to do this is by tormenting his group mates. Whether he's picking on Auntie Angela or riling up the adolescents in his group, it's all in good fun. But if he's going to make a good alpha one day, Riley's got some growing up to do!