Support Our Mission
Please support our vital campaigns and outreach programs.
A special day just for birds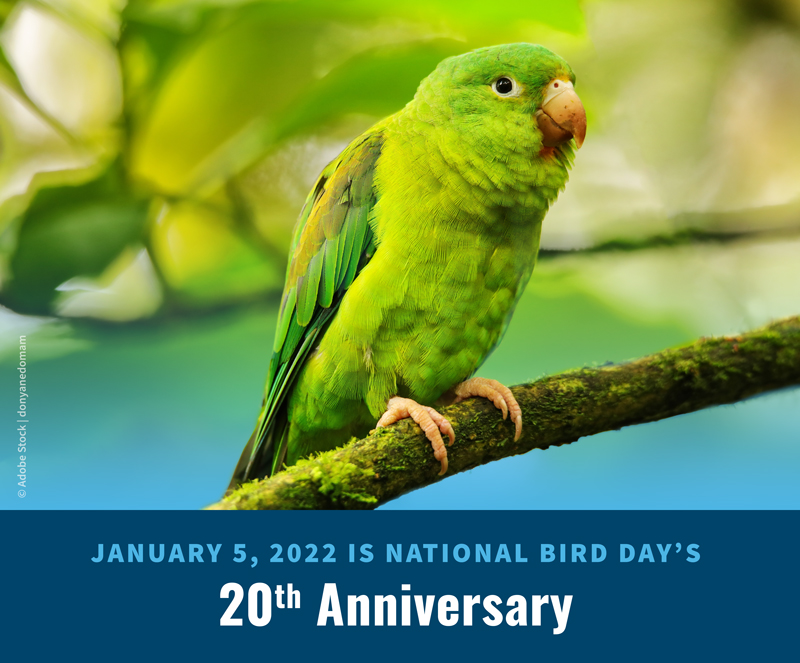 Today is the 20th anniversary of National Bird Day! Birds are amazing animals deserving of love, care, and respect, and that's why National Bird Day was created. It's a time to share with others the many ways that birds are so special, from their beautiful coloring and intricate songs, to their different shapes, sizes, and abilities, to their different personalities.
National Bird Day was started by our friends and colleagues at the Avian Welfare Coalition (AWC), a group that has done so much to raise awareness about the abuse, exploitation, and suffering of birds held in captivity. AWC is the best place to learn more about birds and how you can help them, so be sure to check out their website!
On the 20th anniversary of National Bird Day, let others know why you celebrate birds and love them every day.