Support Our Mission
Please support our vital campaigns and outreach programs.
Videos tell the story of sanctuary life and Animalearn's 2021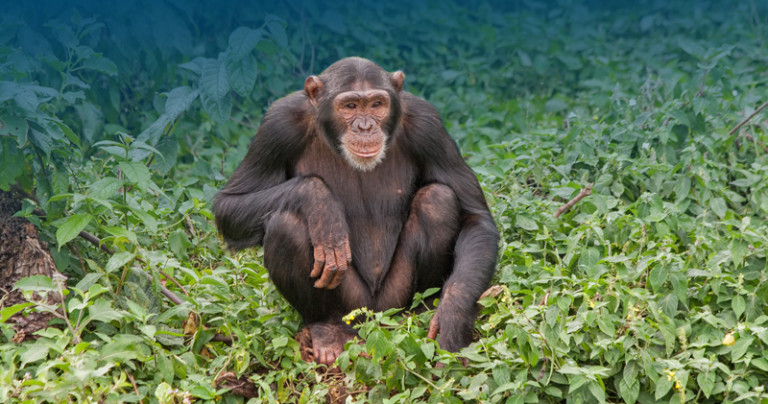 One of AAVS's most rewarding programs is our Sanctuary Fund, which provides grants to sanctuaries caring for animals who have been released from labs and other abusive situations. We were overwhelmed by the amazing generosity of our supporters in 2021, helping us to award more than $450,000 to 14 worthy sanctuaries!
How will sanctuaries use this funding?
After years of being used in invasive experiments, many chimpanzees are now elderly and suffer from diseases related to their use in research and need specialized veterinary care, which is expensive. Medical equipment will also be purchased so that animals who have chronic diseases can be treated at their sanctuary homes and their health can be better monitored. Economic strains during the pandemic have hit sanctuaries hard and funding will also be used to cover general operating costs such as buying fresh fruits and vegetables, maintenance of the animals' living spaces, and salaries for caretakers who the animals not only rely on and trust, but also with whom they have bonded relationships.
There are hundreds of animals living at the sanctuaries supported by AAVS and every single one of them will benefit from your kindness by enjoying healthy foods, stimulating environments, and most of all, the companionship of their own kind.
AAVS's Animalearn division created this sweet video, highlighting their work in 2021 to ensure that every student and educator has access to the best humane science education tools available. Operating its alternatives to dissection lending library, The Science Bank, Animalearn continued to be a much needed resource for both online and classroom learning. See what Animalearn achieved in 2021 and learn why we're so proud of their accomplishments!
VIEW MORE »
The journal
Science
reports that researchers have used genetic engineering to produce litters of mice who are all the same sex. Because labs will often use mice of only one sex, the unwanted sex is killed, callously wasting lives. When asked about this study, AAVS President Sue Leary stated, "You can't solve an ethical problem with another ethical problem, which is genetic engineering."
READ MORE »
Chimpanzee Sanctuary Northwest
Happy Birthday Video – Burrito!
On January 6, Burrito celebrated his 39th birthday! Although nearly two feet of snow fell in Washington state, where the Chimpanzee Sanctuary Northwest (CSNW) is located, Burrito's special day was still full of fun and food, and he shared his b-day pasta dinner with the six ladies in his family group.
Despite his age, Burrito is a happy go lucky guy who loves to eat and play. But his life started in misery. He was born in a lab and taken from his mother to be raised by humans, and was used as a test subject in a hepatitis B vaccine study when he was just one year old.
AAVS has supported CSNW for many years and is so grateful to the sanctuary for providing all the chimpanzees in its care a safe place for them to heal from their laboratory traumas and for providing a living environment where the chimps can experience all the benefits of living in a family. CSNW always posts great photos and fun videos of all the chimpanzees living at the sanctuary so be sure to follow them on social media!
Check out the birthday celebration and turn up the volume to hear those happy food grunts!