Court Victory for Chimps Waiting for Sanctuary!
A federal court ruled that the National Institutes of Health (NIH) cannot deny government owned chimpanzees who were once used in research retirement at the Chimp Haven sanctuary. The Humane Society of the U.S., Animal Protection New Mexico, and the Humane Society Legislative Fund filed a lawsuit last year against NIH, stating that keeping chimpanzees from a sanctuary retirement violates federal law. We hope that the remaining chimpanzees at the Alamogordo Primate Facility, who have been waiting so long for sanctuary, can be moved to Chimp Haven soon. To everyone who worked to ensure that these chimpanzees can start a new life at Chimp Haven – Thank you!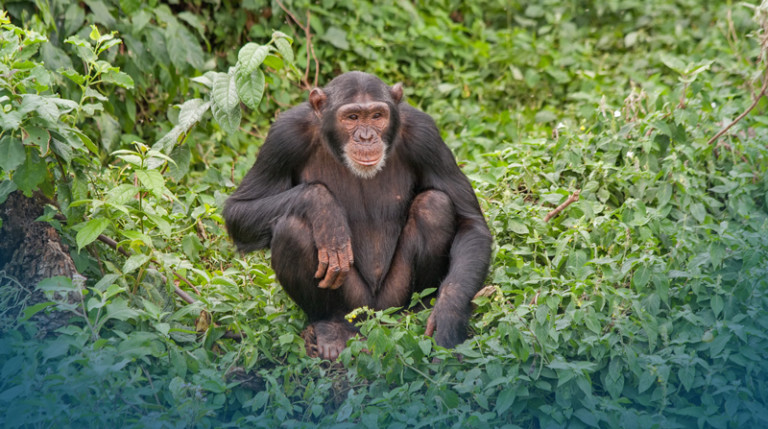 NIH Bias Keeps Chimpanzees from Sanctuary!
Despite many years of funding experiments and causing untold suffering, the National Institutes of Health (NIH) is once again denying sanctuary to chimpanzees who have been retired from research but still remain in laboratories. On September 29, after two years of review, NIH announced that 49 (or as many as 51) chimpanzees living at the Keeling Center for Comparative Medicine and Research in Texas will not be moved to the world's largest chimpanzee sanctuary, Chimp Haven, claiming that transport "may be unsafe." Similarly, two years ago, NIH made the decision to not relocate over 40 chimpanzees who have been languishing at the Alamogordo Primate Facility (APF) in New Mexico for decades.
After all they've been through, these chimpanzees deserve a chance for a natural life!
According to an NIH release, the agency applied the same "standard criteria" that was used to evaluate the health of the chimpanzees at APF. This criteria, however, does not include consideration of how living in a sanctuary environment can benefit these chimpanzees. Additionally, a so-called "independent panel of veterinarians," employed by NIH, was relied upon to evaluate the health records of chimpanzees who the lab labeled unfit for relocation. While the panel did consult with some outside experts, it did not include discussion with ethicists, who could more objectively weigh the potential benefits and costs of relocating the chimps. It's not surprising that, in both circumstances, the panel of NIH veterinarians agreed with the laboratories that the chimps should not be moved. This also will allow these labs to continue receiving NIH financial support for the chimpanzees.
Caring for hundreds of chimpanzees formerly used in research, Chimp Haven has the expertise to meet the special needs of these animals. Chimp Haven explains: "we've seen the health and behavior of many chimpanzees improve, including those who are geriatric, fragile, and came to the sanctuary socially challenged. We firmly believe sanctuary life is the best place for chimpanzees formerly used in biomedical research."
The path to chimpanzee retirement is not over until every chimp is in a sanctuary. Contact your legislators and urge them to demand that NIH relocate ALL retired chimpanzees to the Chimp Haven sanctuary.